Colour Notes
Studio 21's new exhibition explores how each artist in the group expresses and interprets their own response to colour through narratives and memories.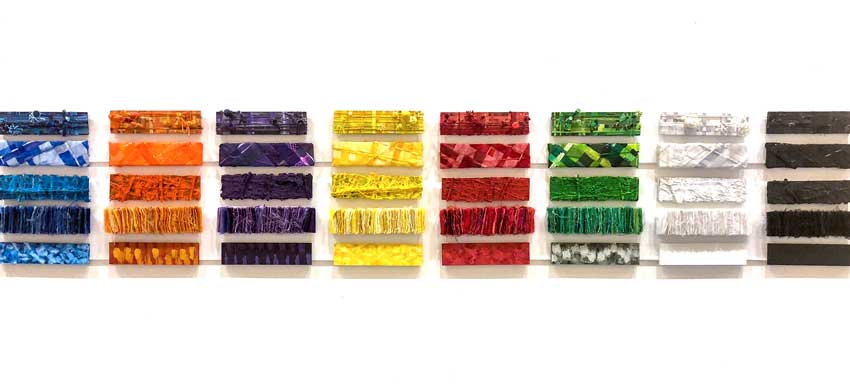 Launched at the Knitting and Stitching Exhibition in October 2018 to great acclaim, Colour Notes comprises a broad range of hues and tones in a varied imagery of texture, light and shadow. All of the pieces represent searching and thought provoking responses to the effect of colour on each artist's life and practice.
The exhibition has since travelled to Dublin, Harrogate and Farfield Mill in Cumbria and will be at Walford Mill in Dorset 2 March – 7 April 2019.
Click here for more information about the Colour Notes exhibition.
About Us
Studio 21 is a group of textile artists who bring together a creative and innovative mix of media and stitched textiles. The aim of the group is to develop and extend innovative techniques and to push the boundaries of traditional expectations in textiles.
Recently Studio 21 was identified as one of the Top 5 UK textile art groups by TextileArtist.com.
The group was formed in 1997 to develop and extend innovative techniques and to challenge and expand on the traditional expectations in textile art and stitch. This continuing evolution is achieved through a structured programme of monthly workshops and critique sessions.
Many members undertake further personal research, studies and courses; others work as teachers, lecturers and are authors of books and magazine articles. Members are regularly represented at textile events throughout the country, and are happy to consider invitations to give talks, workshops and courses.
Studio 21 Artists
Click on an image below to find out more about a Studio 21 artist.